Posted: 04 Jul 2012. Filed under:
Music
.
Sat 07 Jul 2012, 8.30 pm
Hanoi Rock City
From Hanoi Rock City:
Four bands + two hours of crushing live rock + one passion = 7 7 7. Saturday, the Seventh of July is about to go up in guitar-shaped flames.
HRC introduces four of the hottest bands of the moment in Hanoi, including the gold and bronze medalists of Tiger Translate's best band competition in June, Oringchains and Nu Voltage.
If you want to find out what's really going on out there in the Hanoi world of rock, this will be a gleefully spine-splintering place to start. Or if you're a rock Việt old timer, it just might take your head off.
Show starts at 8:30 sharp. Support the local artists who are taking it to the next level.
Ticket
Ticket price: 100 ooo VND at door includes a free beer/soft drink.
Watch video of Oringchains winners of 2012 Tiger Translate: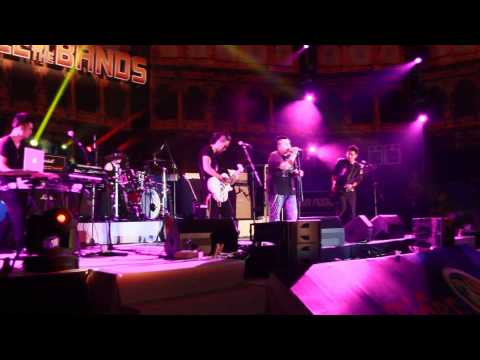 Hanoi Rock City
27/52 To Ngoc Van, Tay Ho, Hanoi