Sat 25 Aug 2012, 6 pm
American Club
From CAMA:
CAMA rekindle their collaborations with China's FakeMusicMedia to kiss the summer goodbye with a ballroom blitz garden party at the American Club, Saturday 25 August with a stunning line-up of local and foreign talent.

TICKET GIVEAWAYS: We have 2 x 2 FREE tickets to the Ballroom Blitz Summer Garden Party.
Click here to register and enter your name to win.
Deadline to register is midnight on Thursday 23 Jun.

Italian disco is the sound of the summer in Hanoi as CAMA lure Italy's favourite producer, Rodion, to Vietnam's capital. Since the release of his EP For Ever in 2010, featuring Jeppe Kjellberg from WhoMadeWho, Rodion has been in demand all over Europe. Described by Mixmag as "the new genius of Italian Dance music" and much loved by the likes of Prins Thomas, Lindstrom and DFA Records, the disco cowboy mixes the euphoria of Balearic house with the atmosphere of Morricone's soundtrack compositions to hip swinging effect. Las Vegas-style slow disco ballads, beautiful Italian melodies, house and futuristic crooner pop are all part of the fun.

In 2007, the moustachioed Roman released his debut album Romantic Jet Danceon Gomma. Since then, Rodion's singles and remixes have brought his sound to some of the best clubs across Europe, from Moscow to Paris; London to Istanbul. Somewhere between French synthesizer funk and Italian horror movies, Rodion's sound is at the same time cinematic and danceable. His recent tracks have been released on the some of the world´s finest dance labels like Gomma, Eskimo, Bang Gang and Bearfunk and find themselves in the playlists of people like Franz Ferdinand, Erol Alkan, Andrew Weatherall, James Holden and Cosmo Vitelli.
Check out his performance: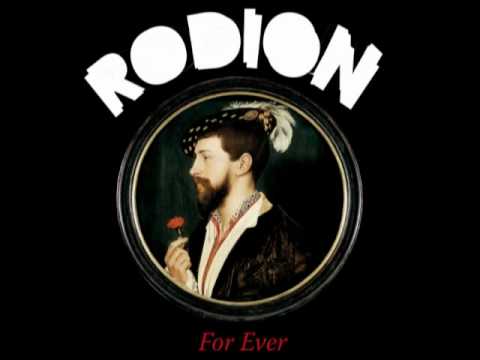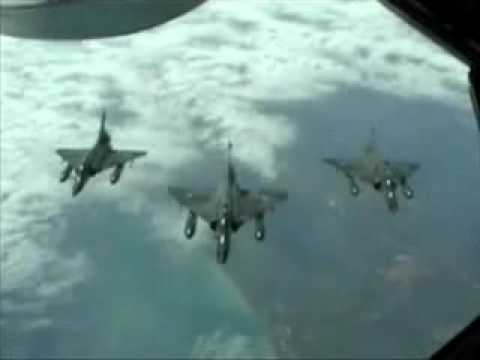 Kicking off the evening's entertainment will be One Black Eye. This expat band has been making waves for their rock and roll take on the sea-shanty and all things gutsy. Frontman and songwriter Chad Park's baritone voice is often rightly likened to Tom Waits or Nick Cave while his lyrics cover some of the same themes as the former: Americana fairy tales of bars fights, empty desserts, gospel chain gangs and lost highways.

Next up is Tri Minh, a man who needs little introduction to Hanoi based lovers of electronic music. Almost single-handedly forging out a home-grown electronic music scene in the capital via his Hanoi Soundstuff music festival, Tri Minh has also won fans for his record Hanoi Love Stories and by playing the biggest parties both in Hanoi and across Europe.


Completing the line-up, CAMA are delighted to showcase VN Tribes. The brainchild of DjY and Mr Pat, VN Tribes are two fantastically talented musicians whose concoctions of House and Vietnamese traditional music has to be danced to be believed. While DjY spins some of the world's smoothest tracks, Mr Pat works his sampler like a pianist. You can search all you like but you'll not find anyone else successfully throwing together Dan ca, Hat Ru, Vong Co, Cai Luong, Nhac Tai Tu, Quan Ho, Ca Tru and even the atonal drones of funeral music with dance floor grade beats.
Check out their performance: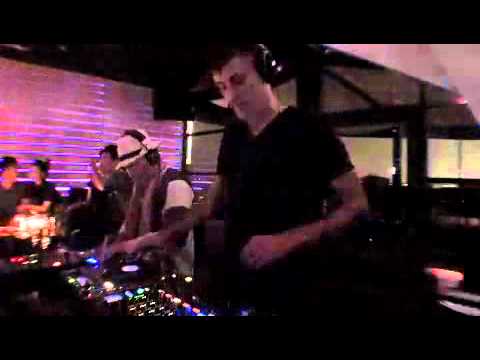 Pat: "I am trying to achieve a Vietnamese influenced harmonious new sound. With VN tribes, I feel myself as an experimental architect trying to build a new kind of house. I see the tracks DJ Y plays as the groove and foundation and my part as the melody and interior design. To a certain degree, when both match, we create harmony and we've got our hit."
We're dusting off the big top ballroom to protect us from the rain, so polish your blue suede; BBQ fun, green-grass dancing and European ballroom disco fever are here to see off the summer at CAMA's biggest party of the season.
Ticket
Ticket price: VND 100,000 in advance; VND 200,000 on the door; Free with a Vietnamese Student Card
Advance tickets available now from CAMA ATK, 73A Mai Hac De, open 18h-24h, Wed-Sat.
American Club
19 – 21 Hai Ba Trung Str, Hanoi