Posted: 29 Aug 2012. Filed under:
Music
.
Thu 27 Sep 2012, 8 pm
L'Espace
From L'Espace:
You are invited to the jazz concert with the trio Panossian. Voted "The Best Newcomers in 2011″ by TSF jazz, the trio always finds a perfect combination between piano, contrabasse and drum to bring to the audience smoothing and energetic music.

The trio has inspired those who have not known of them. The trio Remi Panossian has found their own identity especially a perfect balance between piano, contrabsse and drum and bring to the audience the kind of easy to listening to music, sensitive, lyrical and full of energy.
Established in 2009, the trio has released the album "Add Fiction" in January 2011 and within a few months, they have performed in many famous stages in France (Jazz de Vannes, Duc des lombards, Jazz à Sète…), and other countries such as Germany, Venezuela, Algeria, Belgium and Portugal. They have also performed in almost 40 performances in Asia including Tokyo Jazz Music Festival (Japan), Jarasum Jazz Music Festival (Korea), Taichung Jazz Music Festival (Taiwan) and Nanjing Jazz Music Festival (China).
The trio has been voted "The Best Newcomers in 2011″ by TSF Jazz radio station in France. In their 4th tour in Asian and on the occasion of their newly released album, they will come to perform for the first time in Vietnam.
Piano : Remi Panossian
Contrebasse: Maxime Delporte
Drum: Frédéric Petitprez

Tickets
Ticket price: 120 000 VND
Special price: 60 000 VND
Tickets are available at L'Espace.
See the trio's performance below: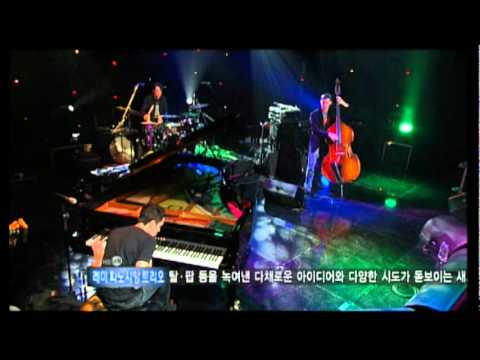 Translated by Hanoi Grapevine